New about the Michael Feger Paralysis Foundation and the Spinal Cord Injury community.
May 10th, 2013 from 9:00 to 4:00 The Lexington Convention Center (next to Rupp Arena) Mission: The Mission of the Kentucky Congress on Spinal Cord Injury (SCI) is to hold an unprecedented one-day meeting (Summit) to gather individuals with SCI from...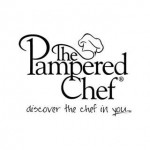 The Michael Feger Paralysis Foundation is hosting an online Pampered Chef Party. We will receive at least 15% of all sales! Please help support our cause and make your Pampered Chef purchase today! Don't wait, this fundraiser closes on August 31, 2012. Special thanks go to our friend Amanda Serafin.
Spinal Cord Injury News
Spinal Cord Injury news from around the world. News articles provided by Spinal Cord Injury Zone
BALTIMORE — Stroke by stroke, the brush glides over canvas, creating scenes that few could do by hand. Except that this artist, Robert Florio, paints by mouth. The quadriplegic Glen Burnie, Maryland, resident wields a brush attached to a mouthpiece, and paints by swiveling his head and neck — about the only parts of his…
Continue Reading »
Spinal cord injury (SCI) is a disabling condition that disrupts motor, sensory, and autonomic functions. The lack of effective therapeutic strategies for patients with SCI reflects its complex pathophysiology that leads to the point of no return in its function repair and regeneration capacity. Herein, a detailed description of the physiology and anatomy of the…
Continue Reading »
The MSKTC works closely with researchers in the 18 Spinal Cord Injury (SCI) Model System Centers to develop resources for people living with spinal cord injury and their supporters. These user-friendly resources are grounded in evidence and available in a variety of formats such as printable PDF documents, videos, and slideshows. Website: msktc.org/sci
Brisbane's Justin Hua, 28, has always enjoyed playing video games. Like many kids of the 1990s it started with a Game Boy and eventually progressed to online games once he had access to a "10 year old computer that sounded like a vacuum cleaner and little to no internet." While his internet connection eventually improved, Justin's…
Continue Reading »
A new Apple accessibility video highlights a variety of features designed to offer independence to people with a range of disabilities. Set to the soundtrack "I Am the Greatest" by Spinifex Gum (with Marliya Choir), it opens by showing a woman telling Siri to set her morning scene … Her bedroom blinds open, and Siri…
Continue Reading »