New about the Michael Feger Paralysis Foundation and the Spinal Cord Injury community.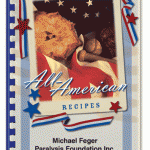 We will be publishing a cookbook filled with the best recipes from the best cooks in our community – and we need your favorite recipes! The cookbooks will cost $10 each! All of the profits from the sale of the cookbooks will go to the Michael...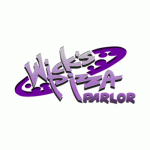 Bring this coupon in to Wick's Pizza Parlor & Pub (Shelbyville Road) on Thursday, July 25th, 2013 and Wick's Pizza will donate a portion of your total food and beverage purchase to Michael Feger Paralysis Foundation. Valid on dine-in or...
May 10th, 2013 from 9:00 to 4:00 The Lexington Convention Center (next to Rupp Arena) Mission: The Mission of the Kentucky Congress on Spinal Cord Injury (SCI) is to hold an unprecedented one-day meeting (Summit) to gather individuals with SCI from...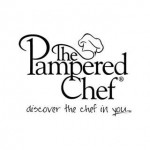 The Michael Feger Paralysis Foundation is hosting an online Pampered Chef Party. We will receive at least 15% of all sales! Please help support our cause and make your Pampered Chef purchase today! Don't wait, this fundraiser closes on August 31, 2012. Special thanks go to our friend Amanda Serafin.
Spinal Cord Injury News
Spinal Cord Injury news from around the world. News articles provided by Spinal Cord Injury Zone
DANI'S TWINS captures the pregnancy and early parenting journey of Dani Izzie, one of the few quadriplegics ever to give birth to twins. While a source of great joy, Dani's twin pregnancy is highly unusual and susceptible to an array of risks, ranging from blood pressure spikes that could lead to a stroke to the…
Continue Reading »
At next week's annual Aircraft Interiors Expo (AIX) in Hamburg, Germany, Delta Flight Products (DFP) will debut a full prototype of a first-of-its kind airplane seat that allows customers who use a powered wheelchair to remain in their own wheelchairs for the entire journey. DFP has partnered with UK-based consortium Air4All on the seat, which…
Continue Reading »
Join an event or webinar, and engage in the discussion of how to make the internet more accessible to all, including a wide range of disabilities and limitations. Global Accessibility Awareness Day takes place every year on the third Thursday of May, and is all about getting people thinking and talking about making the web…
Continue Reading »
Newswise — The evidence does not support the common belief that indwelling catheters cause more urinary tract infections (UTIs) than intermittent catheterization, according to a systematic review of bladder management and infection risk from UTHealth Houston. The review – written by Matthew Davis, MD, associate professor in the Department of Physical Medicine and Rehabilitation with McGovern Medical School at…
Continue Reading »
The Bridging the Gap Plus (BG+) program aims to develop new approaches for treating spinal cord injury by integrating injury stabilization, regenerative therapy, and functional restoration. To achieve this combinatorial approach, BG+ teams will build two systems of implantable and adaptive devices. The first system will reduce injury effects during the early phases of spinal…
Continue Reading »