Tatú – Premier Tattoo & Body Piercing Studios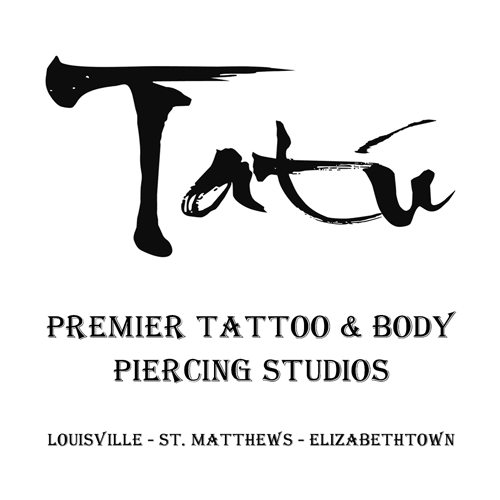 Tatú is Kentucky's Premier Body Modification studio. Offering top notch, award winning artist, state of the art facilities, and the most inviting atmosphere in the industry.
We are changing the way people view tattoo & piercing studios by offering complete transparency and encouraging you to ask us questions. Our goal is to eliminate the preconceived notion that "Mall Shops" don't compare to stand-alone studios and offer some of the most comforting and clean tattoo & body piercing environments in the United States. We currently have three locations located in Kentucky. Our first studio was opened in Jefferson Mall, Louisville, our second opened in Towne Mall, Elizabethtown, and our most recent addition is located at Mall St. Matthews in Louisville. Come check us out at one of our locations and see why we are Kentucky's Premier Tattoo & Piercing Studios.
Open 7 Days a Week! Call today to schedule an appointment!
Tatú – Towne Mall – Facebook
1705 North Dixie
Elizabethtown, KY 42701
(270) 360-8288
Tatú – St Matthews Mall – Facebook
5000 Shelbyville Road
Louisville, KY 40207
(502) 259-9990
Tatú – Jefferson Mall – Facebook
4801 Outer Loop Suite C536
Louiville, KY 40219
(502) 966-2911