RockAuto.com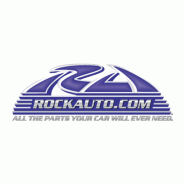 We sell almost every type of auto part, from engines to tail lights.
We sell suspension parts (like struts & shocks), electrical parts (like alternators, starters, switches & relays), ignition parts (like spark plugs, distributors & coils), chassis parts (like ball joints, tie rod ends, springs), fuel & emission parts (like carburetors, fuel pumps, fuel injectors, oxygen sensors, EGR valves), little parts (like filters, wiper blades, & rear view mirror glass) and big parts (like radiators, engine blocks & complete rebuilt transmissions).
We sell the types of parts you might find in your local NAPA or AutoZone–but we have more selection, more vehicle applications and lower prices. We also sell lots of things you won't find in a typical auto parts store (like sheet metal, bumpers, carpets & shop manuals).