Martin's BBQ Joint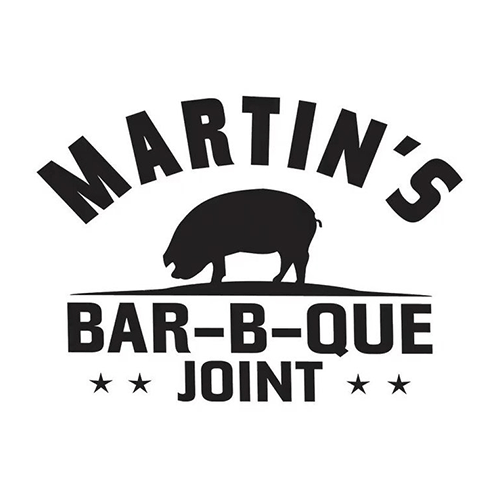 Folks here's the deal, this is TRUE Southern BBQ! We're talking abut the way the good Lord meant it to be. We cook it very low and slow every single night. To us that ain't just the right way, it is the only way.
About Louisville Location
Our first location outside of Tennessee, we are so excited to help spread the "Whole Hog" Bar-B-Que gospel in Kentucky. We brought all the kitsch and charm of our other Martin's locations, and you best believe we are using our same family recipes.
Just like we do down in Tennessee, we smoke our BBQ every single day starting with a whole hog over coal and hickory wood. Low and slow is the name of the game – we smoke our pork for around 20 hours. But here's the deal, we don't just do pork! We also have delicious brisket, the best darn chicken wings you'll ever try, and some seriously good sides.
Make sure to come by and get your BBQ fix!
MARTIN'S BAR-B-QUE JOINT: LOUISVILLE, KENTUCKY
3408 Indian Lake Drive
Louisville, KY 40241
502.242.4666
OPEN 11 AM – 9 PM
7 DAYS A WEEK
Map & Directions