Cotton Wolfinbarger & Associates, PLLC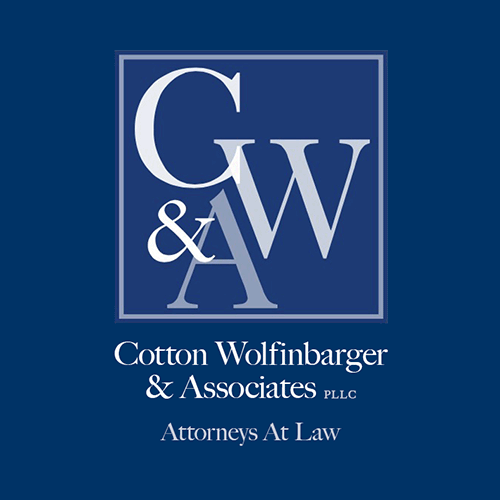 Attorneys-Personal Injury, Workers Compensation & Social Security
We Are Workers' Compensation Lawyers Serving The Louisville Area And Throughout Kentucky
Cotton Wolfinbarger & Associates, PLLC in Louisville, Kentucky, represents clients in the Louisville area and throughout Kentucky. We advocate for the injured or disabled in both work and non-work settings.
Our founding attorney, Tamara Todd Cotton, has more than 30 years of legal experience and has represented thousands of clients. Ms. Cotton was a registered nurse and her combination of medical and legal experience gives her a unique understanding of anatomy and physiology and the nature of injuries and illnesses.
Our firm has both the medical and legal knowledge to represent our clients' interests.
We Are Advocates For The Injured In Louisville
Our Clients Come From Throughout Kentucky, Including Shelbyville, Elizabethtown And Bardstown
We work to provide our clients caring, compassionate, honest and aggressive representation. We listen to our clients and their individual cases and pursue their legal rights and benefits under the law.
We Are Advocates For Personal Injury Victims And Social Security Disability Clients In Louisville And Throughout Kentucky
Contact Us | Free Consultation
The office of Cotton Wolfinbarger & Associates, PLLC, is in downtown Louisville, one block from the Department of Workers' Claims hearing office; three blocks from the Social Security Administration office; and two blocks from the Louisville District and Circuit Court.
We represent clients with a contingency fee arrangement, meaning we do not charge attorney fees unless we recover compensation. To schedule a free consultation, contact us today.
We welcome clients whose first language is not English. Se habla español.
Cotton Wolfinbarger & Associates, PLLC
640 South Fourth Street, Suite 400
Louisville, Kentucky 40202
Telephone: 502-569-2711
Fax: 502-569-2710