Cornett Racing Engines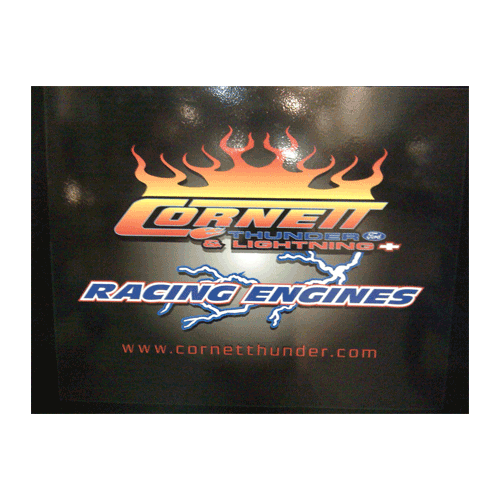 Award winning professional engine builder 1981 to present building chevy and ford racing engines for dirt late models and open wheels also asphalt late model racing engines and drag racing, truck pulling and racing boats.
Cornett Racing Engines is located in Somerset, Kentucky. We offer race car parts, equipment, and supplies, as well as both Thunder (Ford) and Lightning (Chevy) racing engines. We also specialize in auto performance modifications. Our hope is that you will feel confident in our ability to meet all of your expectations and know that our customers are always our number one focus.
Established in 1948 by I.J. "Red" Cornett, the business has evolved quite a bit in its 60+ years of existence. Jack Cornett has been working full-time at Cornett Racing Engines building Dirt Late Model powerplants since 1976. Today, some of the biggest names in Dirt Late Model racing choose Cornett Racing Engines to power their machines. Those winning drivers include Josh Richards, Darrell Lanigan, Jimmy Owens, Bart Hartman, Chris Madden, Mike Marlar, Rick Eckert, Jonathan Davenport, Brad Neat, Steve Casebolt, John Blankenship, and Austin Hubbard.
Cornett Racing Engines
1647 S Highway 27
Somerset, Kentucky
(606) 678-2226