Cam Winders Car Club – Fisherville, KY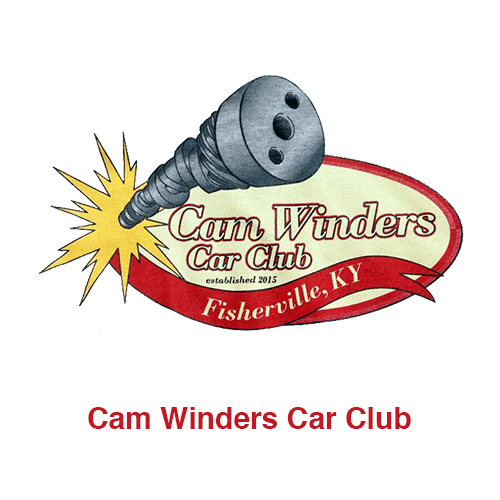 Cam Winders Car Club is a second generation open car club that originally started back in the 50's. Some very good friends got together and decided the Cam Winders needed to be back up and running.
We, the club members, are a group of individuals with a common interest in automotive preservation, education, and camaraderie fellow car enthusiasts. The purpose of this club is to gather together for a good time and participate in automobile related activities.
Club president is Rob Gaddie, secretary/treasurer is Amanda Ragland, membership director is Alicia Lamarche.
A special thank you to Cam Winders Car Club in Fisherville KY. Your continued support to Michael Feger Paralysis Foundation and the Summer Showdown Car Show is greatly appreciated.
Thank you,
Michael Feger President, Michael Feger Paralysis Foundation