Bluegrass Hospitality Group Restaurants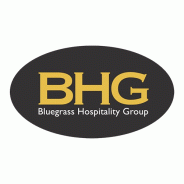 Bluegrass Hospitality Group (BHG) was co-founded by Brian McCarty and Bruce Drake in 1998. The restaurant group includes 6 unique concepts including Malone's, Malone's Prime Events & Receptions, Harry's, Drake's, Aqua Sushi and OBC Kitchen.
Located in Lexington, Kentucky are (3) Malone's, (2) Harry's, (2) Drake's, Malone's Prime Events & Receptions, and OBC Kitchen. Malone's, Harry's and Malone's Prime Events & Receptions is also located in Louisville, Kentucky. Aqua Sushi is offered in each of the Bluegrass Hospitality Group restaurants, including all Drake's restaurants located in Lexington, Louisville, Florence, Nicholasville and Owensboro (Kentucky), Bristol, Clarksville, Chattanooga, Franklin and Knoxville (Tennessee), Indianapolis and Evansville (Indiana), O'Fallon (Illinois), Burlington (North Carolina), and Huntsville (Alabama).
Bluegrass Hospitality Group employs over 1700 team members. Though each concept is unique, the motto remains the same, "100% guest satisfaction, 100% of the time."