TREMEC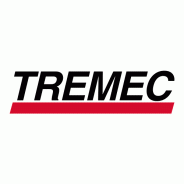 TREMEC is a leading manufacturer of torque transfer solutions.
From high performance vehicles to rugged-duty agricultural, vocational and line haul vehicles, TREMEC is a well-respected brand for world-class transmission assemblies and components.
TREMEC torque transfer solutions include manual rear-wheel drive transmissions, dual clutch transmissions, hybrid & EV transmissions, gears, shafts, clutches, shift controllers, synchronizers, and mechatronic systems with integrated clutch systems and control software
TREMEC's products solve key challenges faced by the powertrain industry, including mandates for increased fuel efficiency, reduced emissions, lower weight, and compact size. Its technology addresses the industry's stringent requirements for reliability, cost, and quality – while providing fun-to-drive characteristics.
Founded in 1964, TREMEC serves its global client base with over 1,450 employees and operations in North America and Europe. TREMEC is a wholly-owned business unit of Grupo KUO, S.A.B. de C.V., a diversified manufacturer of automotive, chemical and food products. Grupo KUO markets its products to over 70 countries and is headquartered in Mexico City, Mexico.