Liveoak Woodworx, LLC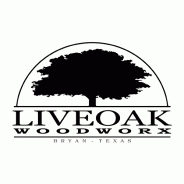 Custom handmade furniture and home décor.
We are a veteran and Aggie owned small business based in the heart of Aggieland. We specialize in high quality custom homemade furniture and home décor. items such as charcuterie boards, cutting boards, and much more.
Many of our cutting boards and Charcuterie trays are "one offs". Usually available for purchase in our store or at shows around the state of Texas. Our store is constantly changing!
Be sure to check out our Shop to see what we have in stock! In addition to current items, we also offer laser engraving on custom orders as well. Please contact us for any questions or for your very own custom quote.