J.R.'s Spa & Salon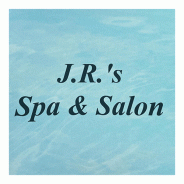 J.R.'s Spa & Salon offers a wide range of services and has a friendly & experienced staff! Our clients span all generations, due to the friendly, professional, and fun atmosphere.
In 1976, Jack Riley opened a new salon, J.R.'s Stylemakers, on Dupont Circle. J.R.'s Spa & Salon's vision for the future is to keep abreast of the latest services in the next 30 years as it has since 1976. After completing three expansions, in size, equipment and services, Jack and Patsy mark 2011 celebrating 35 years in business. J.R.'s Stylemakers changed to J.R.'s Spa and Salon, to incorporate the needs of their clients, by offering "one stop" services.
We offer not only hair and nails, but complete Spa services. European pedicures, Hydrotherapy treatments, body wraps as well as, massage and facials, are all part of J.R.'s spa packages.
J.R.'s Spa & Salon
1115 Dupont Circle
Louisville KY 40207
502.897.2400