Chuy's Mexican Restaurant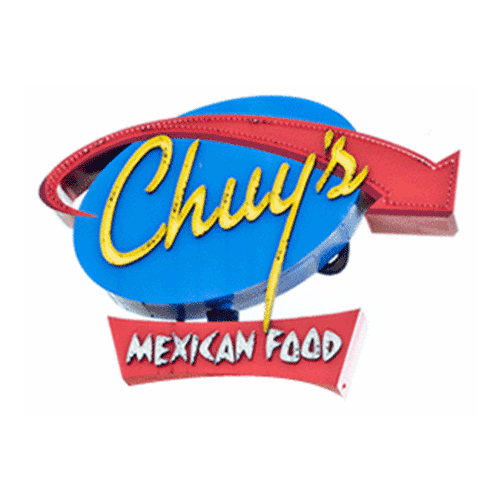 We have a saying, "If you've seen one Chuy's, you've seen one Chuy's." Each location has a personality of its own, but you can always expect signature pieces of our fun and eclectic decor – hand carved wooden fish, hub caps hanging from the ceiling, uneven tile in funky colors, metal palm trees, colorful art, and of course, the Elvis Shrine.
The Chuy's menu was created specifically to offer a taste of home, featuring family recipes from South Texas, New Mexico and Mexican border towns. Menu favorites include "Burritos As Bias Yo' Face". Stuffed Chile Rellenos and margaritas made with fresh squeezed lime juice. Our food is a powerful addiction.
Chuy's Mexican Restaurant
104 Oxmoor Ct.
Louisville, KY 40222
(502) 327-3033