Belle of Louisville Riverboats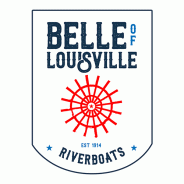 Leave your worries behind with a relaxing cruise on Belle of Louisville Riverboats. Not only will you see Louisville and the Ohio River from a unique perspective — it's also quite literally stepping into a piece of American history.
We present that history through a variety of engaging cruise experiences, entertaining and educating over 12 million passengers since 1963.
A National Historic Landmark and an icon of the Louisville waterfront, the Belle is the only remaining authentic steamboat from the great American packet boat era. As a National Historic Landmark and 106 years old, the Belle is a living operating museum.
Louisville's newest addition to the waterfront, the Mary M. Miller is named for America's first female licensed steamboat captain. With as much spirit as her namesake, the Mary M. Miller is a propeller-driven riverboat with old fashioned charm and modern amenities.